We develop, design and manufacture both standard and tailor-made hi-tech textile products for various sectors.
We have more than 100 years of experience in manufacturing protective clothing and life jackets for seafarers. Our teams have been designing, developing and making rescue and survival suits for the North Sea Oil Industry since 1976.
In addition, our activities include canopies for leisure boats, as well as products for industrial and
agricultural applications and the health sector. We are also a major supplier to the Royal Norwegian Navy
Whatever the reason to be out at sea… We've got a suit!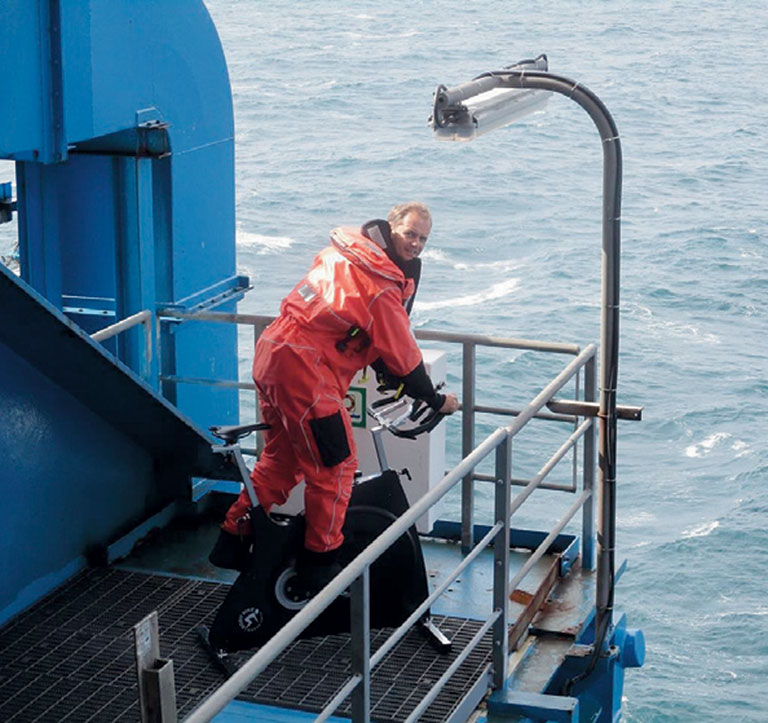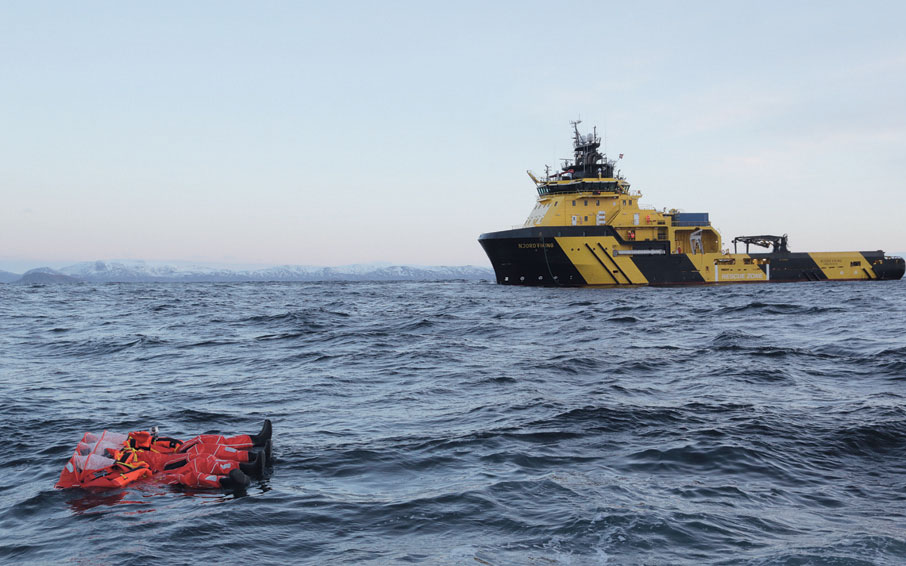 Safety and functionality
– Our raison d'être
Hansen Protection is the market leader andmanufacturer of immersion suits. All suits aretested and approved according to the moststringent national and international standards. Thecompany places great emphasis on innovationand development and push the boundaries at theleading edge of design, ergonomics, materialsand suitability for purpose.
Hansen Protectiondevelops and refines different types of suits in closecollaboration with specific user groups to ensureoptimal design and performance. Functionalityis particularly important. The company´s uniqueapproach to customization and extensive servicenetwork makes it the preferred partner.
Triple approved
Hansen Protection´s high-tech SeaWind suit iscertified by SOLAS, ISO and EASA. As such it is approved for most of the most demandingwork situations imaginable. No other survival suit can match its suitability for such a wide range ofapplications.
Emergency Breathing Systems
Hansen Protection has two Emergency Breathing Systems. One manual and one automatic. Both systems can be supplied with Hansen Protection´s range of SeaAir survival suits. The company´s
manual Emergency Breathing System is classified as a "rebreather". It is connected to an integrated
inflatable lung and one breathes through a mouthpiece and "reuses" one's own air. Hansen
Protection set a new standard for automatic Emergency Breathing Systems when it launched SeaAir EBS.
Suitable for use in extreme cold, being able to start breathing whilst still under water, a unique nose clip
and other features make this one of the best automatic solutions on the market.
Personal EPIRB
(Emergency Position Indicating Radio Beacon)
Our HPL EPIRB is specifically designed for helicopter transport passengers wearing our emergency
immersion suits. The device is integrated in the suits to facilitate quick and easy localization. The
emergency distress location signal is activated automatically when the wearer ends up in the sea.